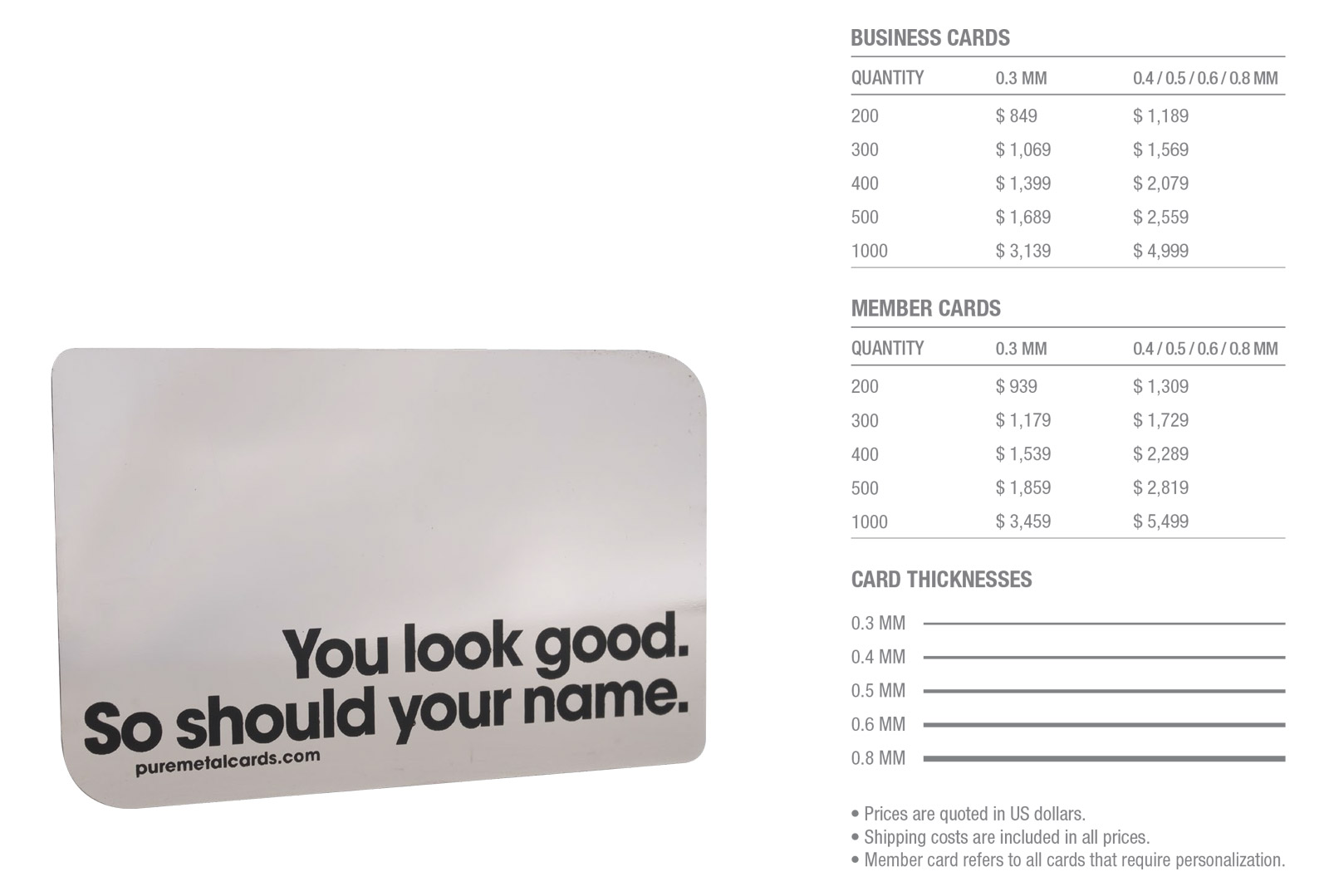 Overview
Stainless steel cards with our mirror finish literally reflect distinction and power on their holder. They speak of
individuality, achievement and differentiation. Our cards are made from high-grade stainless steel that will not
tarnish over time.
Metal: Stainless steel
Finish: Mirror
Business card dimensions: 85.5mm x 54mm (3.3″ x 2.1″)
Thickness:
0.3mm, 300 micron (0.012")
0.4mm, 400 micron (0.0157")
0.5mm, 500 micron (0.0197")
0.6mm, 600 micron (0.0236")
0.8mm, 800 micron (0.0315")
Effect
1 to 4 Colours for text
1 Colour (full side)
Etch only (no colour)
Etch with 1 colour
Embossed text
Cut through
Corner radius: Customizable
Design Tips
Designs are cut through and/or etched into the card with robotic laser accuracy that accommodates the most complex and evolved designs. The best designs are usually those that rely on the unique feel, look and properties of the metal to add some further value. We've seen stainless steel cards designed to be used as tools, templates and mirrors!