How Mirror Cards Can Elevate Your Business Image and Impress Your Clients
Do you want to make your business cards or member cards more remarkable and attractive? If so, you might want to try mirror cards. Mirror cards are metal cards that have a glossy mirror finish on both sides, giving them a sophisticated and modern look.
Mirror cards are not just ordinary business cards or member cards. They are durable, fade-resistant, and bend-resistant. They also have various customization options, such as cut-outs, engraving, spot color, and variable data.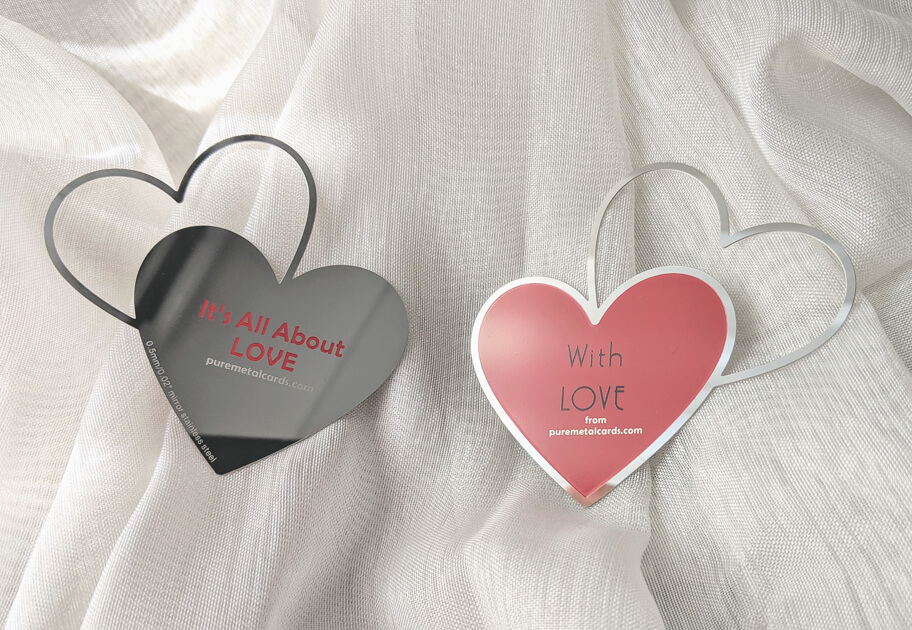 Mirror cards are ideal for any business that wants to stand out from the competition and convey a sense of quality, professionalism, and prestige. Here are some examples of businesses that can benefit from using mirror metal cards:
Restaurants and cafes: Mirror cards can reflect your culinary skills and taste, as well as your hospitality and service. You can also use them to offer special deals or coupons to your customers or members.
Fitness centers and gyms: Mirror cards can show your dedication and commitment to health and wellness, as well as your professionalism and expertise. You can also use them to provide access to your facilities or classes, or to reward your loyal clients or members.
Real estate agents and brokers: Mirror cards can showcase your properties and listings, as well as your reputation and trustworthiness. You can also use them to impress your potential buyers or sellers, or to thank your referrals or partners.
Lawyers and consultants: Mirror cards can demonstrate your knowledge and experience, as well as your confidence and credibility. You can also use them to network with other professionals or clients, or to promote your services or specialties.
Spa's, hair and beauty salons: Mirror cards can reflect your style and creativity, as well as your attention to detail and customer satisfaction. You can also use them to showcase your portfolio of hairstyles or makeup looks.
Jewelry stores and designers: Mirror cards can highlight your craftsmanship and expertise in creating stunning pieces of jewelry. You can also use them to display your logo or brand name in a shiny and attractive way.
Hotels and resorts: Mirror cards can create a luxurious and sophisticated image for your hospitality business. You can also use them to offer exclusive discounts or rewards to your loyal guests or members.
Photographers and artists: Mirror cards can capture your artistic vision and talent, as well as your passion for your work. You can also use them to feature some of your best photos or artworks.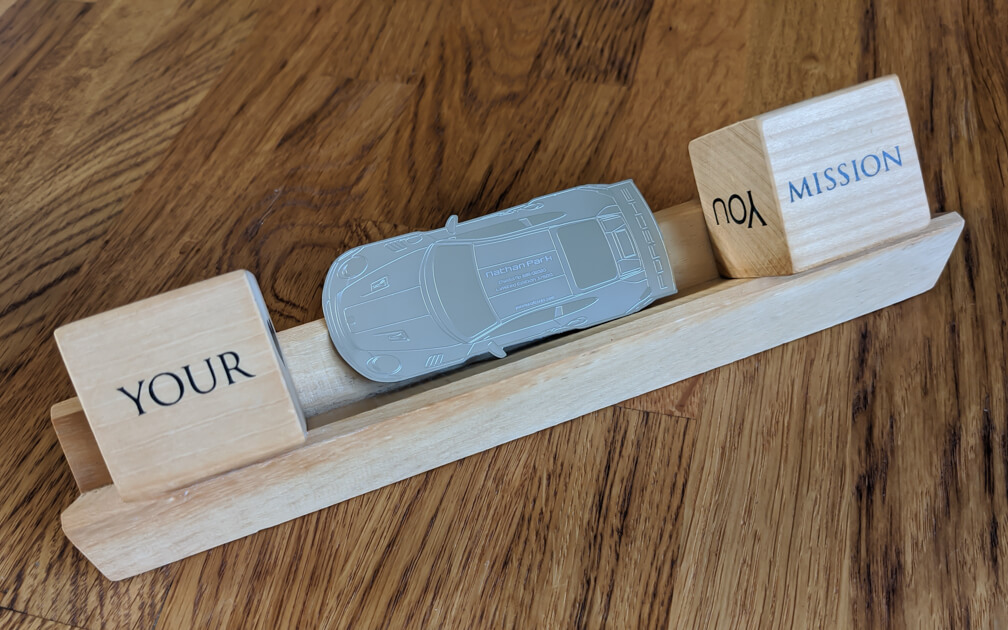 If you are interested in ordering mirror cards for your business or membership program, we offer our mirror finish on stainless steel, brass and copper metal options. Our brass metal business cards are crafted from genuine brass, not anodized stainless steel. Similarly, for mirror copper. These cards are perfect for making a dynamic statement to clients. Combined with etching, spot colours these are a perfect option for customers looking to stand apart of the competition. As with all of our metal pricing the cost of these cards includes cut thru detailing (die cut), printing on both sides and shipping costs.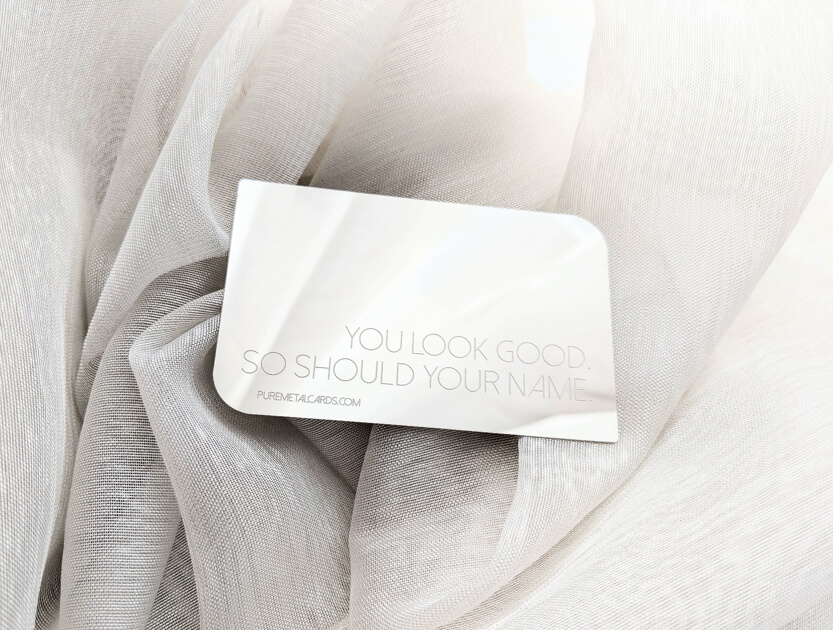 You will be amazed by how much difference a mirror card can make in promoting your brand and building your reputation. People will want to keep your cards and remember you! Pure Metal Cards metal metals cards and loyalty cards sets us apart from our competition and it can also set you apart from yours. Please contact us for more information about your specific metal card requirements.