Brass (Gold) Prism Cards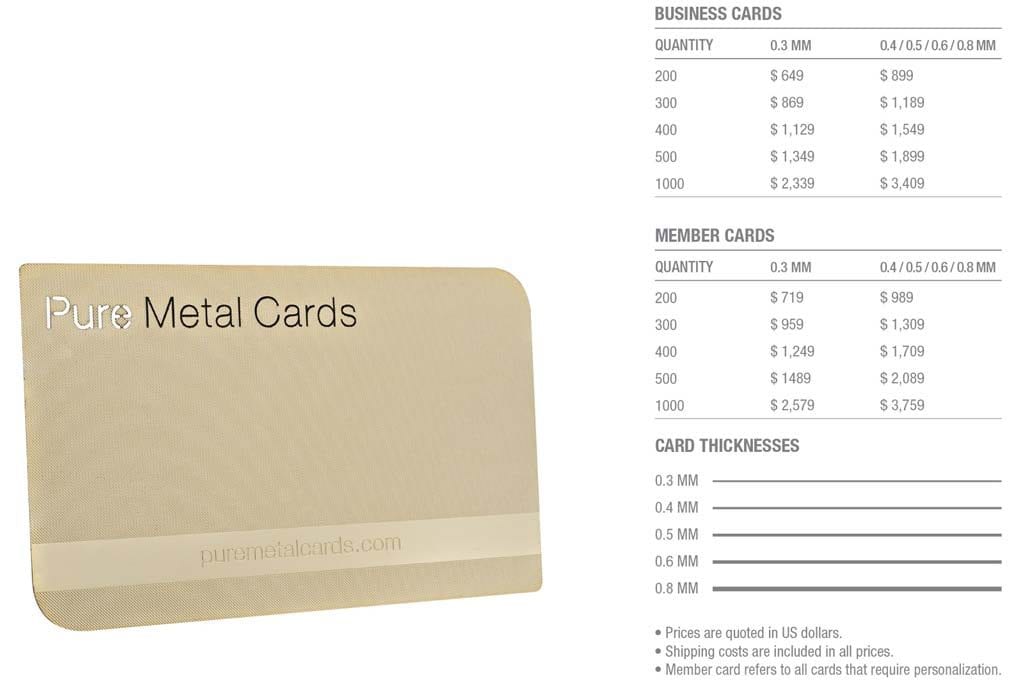 Business cards cut or etched in brass are a favorite of ours, combining the natural old-world appeal of the metal, with the contemporary values the machining technology represents. They have an appeal that is unique to them, and as the metal ages they each develop a unique personality.
Overview
Metal: Brass (gold-like color)
Finish: Prism
Business card dimensions: 85.5mm x 54mm, (3.5″ x 2.0″ – 89mm × 51mm) or customizable
Thickness:
0.3mm, 300 micron (0.012")
0.4mm, 400 micron (0.0157")
0.5mm, 500 micron (0.0197")
0.6mm, 600 micron (0.0236")
0.8mm, 800 micron (0.0315")
Effect:
1 to 4 Colours for text
1 Colour (full side)
Etch only (no colour)
Etch with 1 colour
Embossed text
Cut through
Corner radius: Customizable
Design Tips
The prism effect makes your metal finish change and reflect light as you move the angle you look at the card. Designs are transferred to the metal via high precision digitally controlled etching and cutting processes allowing the creation of exquisite floral and natural motifs that match the finish well. While brass ages and oxidizes naturally our cards are treated to maintain their color for ten years. It's a good idea to etch a fair portion of the surface of the card to showcase the natural color.