Metal business cards are a marketing asset for anyone looking to make a name in their industry or sector, whatever the size of their business. Your business card's design and the information it contains make all the difference when you want to stand out among others in the market. Pure Metal Cards can assist you in marketing your business or brand.
Here are some design tips for creating metal business cards that leave a lasting impression:
Be Relevant with your Business Card Information
When designing the content and layout of your business card, consider what information the recipient needs when searching for prospective partners in your market. The information on your business card should make reaching you easy for potential clients.
Your company (or brand name) and your name should be a prominent feature on the card. Make these prominent. Include a color headshot of yourself so prospective clients know who you are and can remember your face! Your business card must also include your primary contact information, such as your phone number, email address, or social media profiles. If you have a business website, include the link on your card.
It is less important to include an address these days as adding a qr code can provide a link to Google Maps or Apple Maps to show directions. This article explains how to make and use qr codes. Do you still use a fax machine? If not exclude it from your cards.
Features That Make Memorable Business Cards
In addition to containing the above information, your card should have unique features that distinguish it from your competitors' cards. The features below will make your business cards more memorable:
Creative Design 
The card should be good looking. A good business card should not have a boring design. Be bold and creative with your font choices, colors, and layouts. Ensure your logo on the card is distinctive. Consider adding a catchy tagline to promote your brand as part of the creativity. You might want to hire a professional graphic designer to get your card the modern, effective design it needs to capture viewers' attention.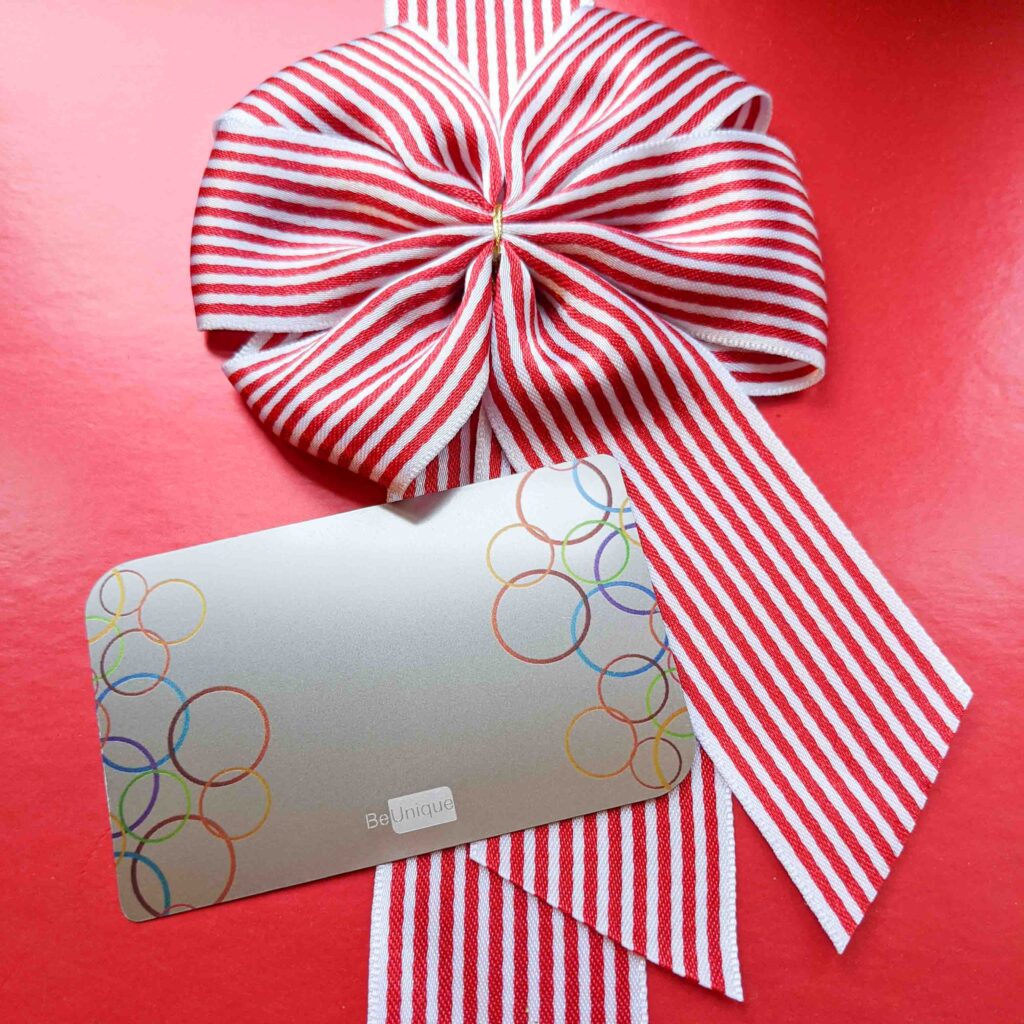 Long-Lasting Material
Many business owners choose paper cards to save costs. This option is disadvantageous because the cards may tear or fade quickly. A plastic or thick, glossed card will last longer and is harder to deface than a paper card. Metal cards make an impact like no other card material. Often recipients will hand back your card thinking it's too expensive just to hand out.
Potential clients are more likely to keep your metal cards since they look better in a wallet than other materials of business cards.
If you choose a metal business card, ensure you use a stainless steel, brass or copper. These are heavy and add to the impact of handing out your card. Aluminum is quite lightweight. It will feel like a plastic (or PVC) card.
A Unique Shape 
Instead of the common rectangular shape used in business cards, give your business cards a unique shape. You can, for instance, switch up the sharp edges in a rectangular card by incorporating round corners or use a square card. You might also format your card vertically (portrait) instead of horizontally (landscape).
The Opening Experience
Consider using a card sleeve or card envelop to enclose the card in when handing out your business cards. The opening experience make the passing of cards more of a memorable and unforgettable experience.
Avoid These Mistakes When Designing Your Business Card
Some simple mistakes can make your card unappealing to potential clients. If you want everybody who sees your business card to want to keep it, avoid the following errors:
Overloading Your Card 
Information is essential for marketing your services. However, too much of it will make your card look unappealing. A business card covered with too much text, graphics, and images may make reading difficult and may mask distinguishing the relevant information from the unessential details. Keep it simple and uncluttered.
Using an Alternative Size 
Purses and wallets (and cardholders) have a standard size for cards. If your business card is too large to fit into most wallets, your chances of securing clients decline. Most people will dispose of your card once they read it or place it somewhere it can easily get lost if they cannot carry it in their wallets.
The standard business card sizes are usually:
US & Canada business card sizing 3.5" x 2.0" (89.0mm x 51.0mm)
Credit card sizing 3.37" x 2.13" (85.6mm x 54.0mm)
However, there is no one global standard for size. These are the individual country standard business card dimensions.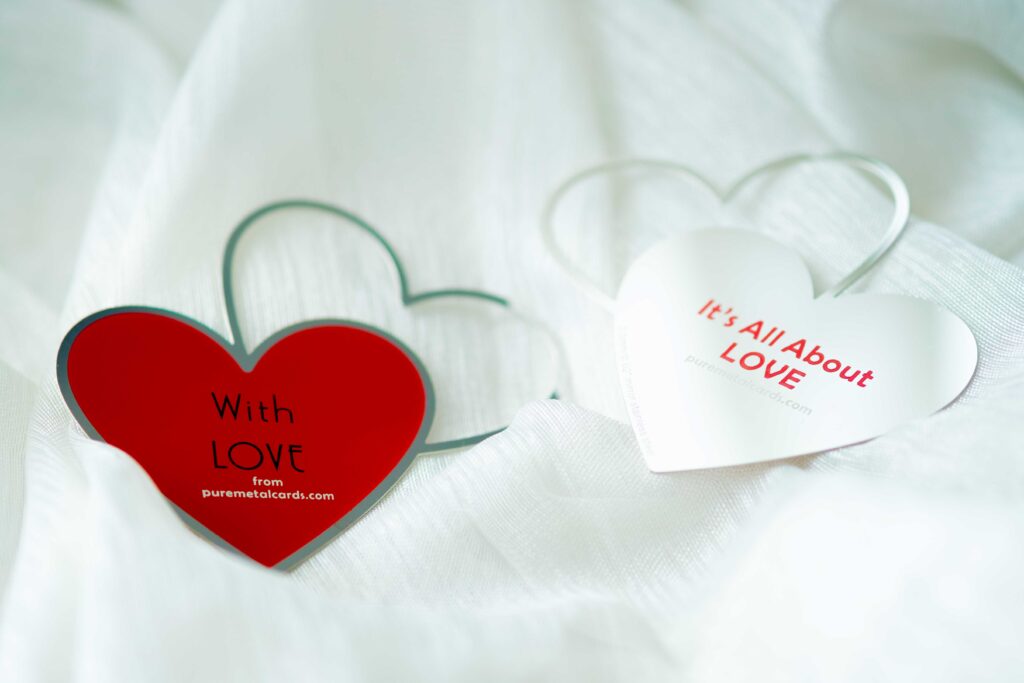 Using unimaginative Photos 
Avoid using images or pictures downloaded from the internet or on your business card, as these are not unique and may compromise your credibility. Ensure they are not copyrighted. Hire a professional to provide legitimate, quality photos, artwork or images for your business card to create an original design.
Other Considerations 
Readability – When designing your business card, use a legible font to ensure it is readable. A font size below point 8 its quite hard to read, especially for elderly or those with poorer eyesight. Use consistent fonts and colors in all your business cards so that the cards accurately reflect your brand.
Reachability – Include more than one method through which potential clients can reach you. An office or cell phone number, and email address should suffice. Add a qr code to make it even easier to contact you. It's also a great way of saving space on your card.
Weight – Carrying a metal card adds weight to your purse or wallet. Carrying a number of cards may mean choosing a thinner card thickness may be more suitable. For business cards we recommend either a 0.3mm or 0.5mm card thickness. For member cards a 0.8mm (credit0 card thickness is better! Typical card weights based on card thickness are:-
0.3mm – 10.8 grams/0.38 ounces
0.5mm – 17.2 grams/0/61 ounces
0.8mm – 1.03 grams/0.94 ounces
The Best Metal Business Cards
The best business cards are those that are easy to read and carry all the information needed to convince prospective customers to contact you. The cards also need to have an appealing yet simple design. They should reflect your brand and be consistent with your other marketing communications. Considering all these factors, designing a good business card might seem difficult. Let Pure Metal Cards make you look great. Let us show you how switching to a metal business card can make you unforgettable.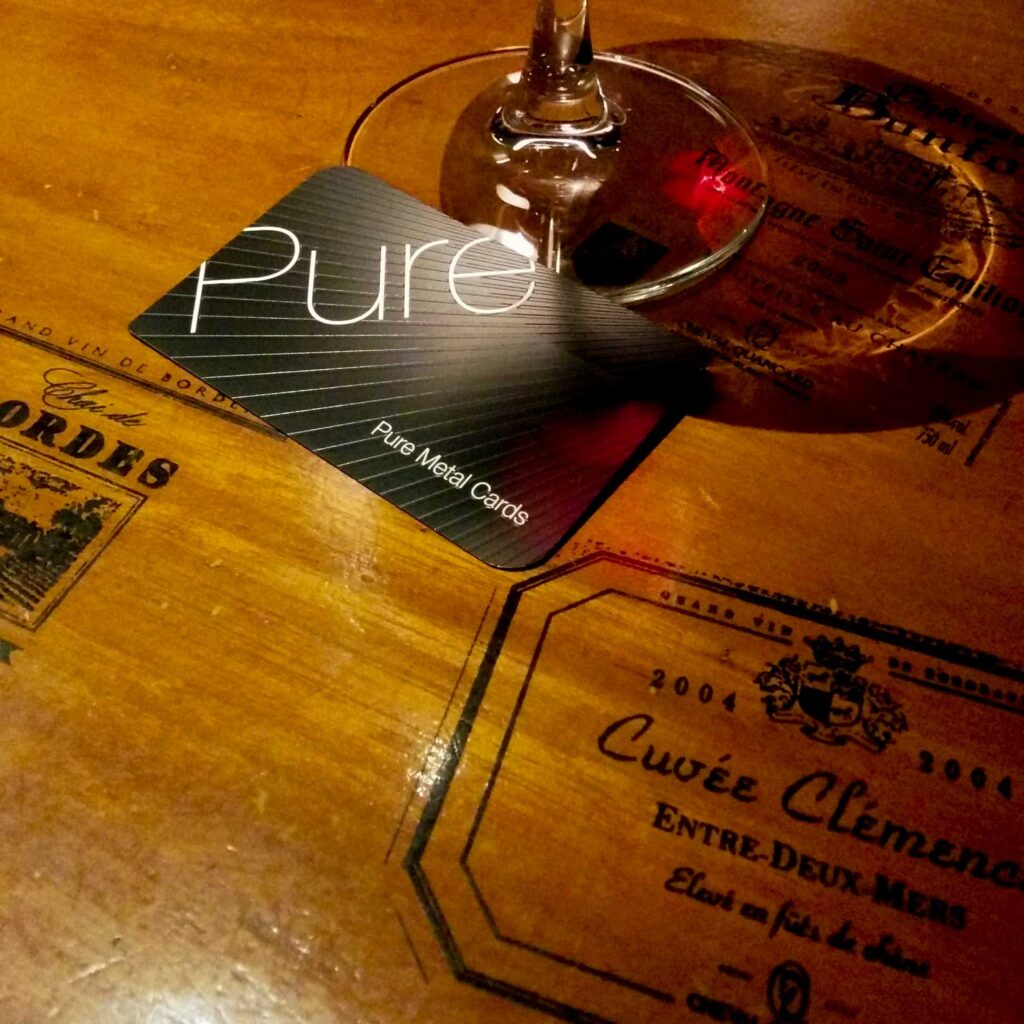 A metal business card is still certain to leave an impression, and help you stand out in the increasingly competitive professional space. Have a look at our testimonials to see the great reaction our cards have on clients and their businesses.
Want to have metal business cards of your own? Pure Metal Cards have you covered! Contact us today to have your business cards printed quickly and shipped to you anywhere in the world.