Pure Metal Card's innovative and unique metal NFC cards offer enhanced functionality. Incorporating an NFC or RFID chip into your metal business cards or member cards adds usefulness and purpose. Pure Metal Cards matt black metal cards create simply stunning contactless cards or digital business cards.
Our metal NFC/RFID cards typically hold a MiFare 1K, or NTAG 215/216 chip as required.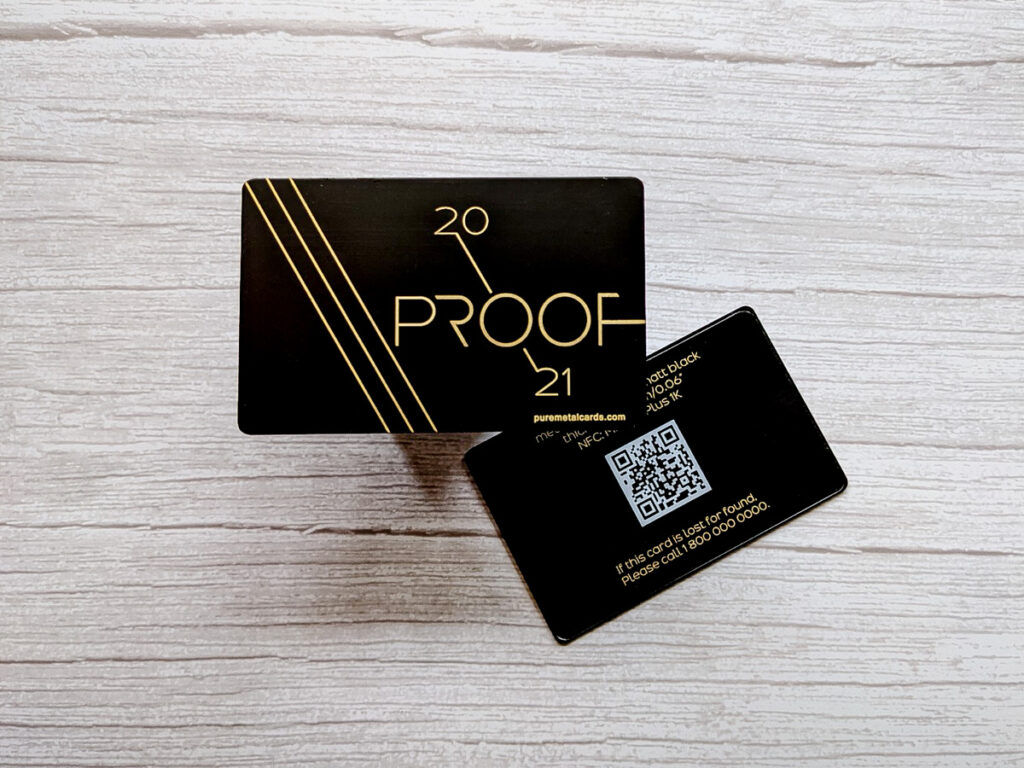 For a comprehensive and accurate list of all the NFC compatible mobile phone handsets that are available around the world visits NFC World's NFC phones list.
It's very easy to encode your metal NFC business card. You can download the NXP Tag Writer app on Apple App Store or Google Play for Android. This video shows how to do this…
Another app to encode your card is NFC Tools available at Apple App Store and Google Play.
Upgrade to metal business cards, digital business cards or membership cards. At Pure Metal Cards, we have the resources required to help launch and improve your customer retention programs. We are excited to help you create custom metal business card designs that will help your business stand out in the crowd. Taking advantage of this amazing tool is as easy as clicking the link below.
"I received our Pure Metal Cards today and am extremely happy and love their exclusive look. Lighting fast shipment and a reliable product! In the future, we will offer metal membership cards with the smart chip build-in with you and definitely have a long-term commitment."
Sam Xian, Sam's Spa, Las Vegas NV, USA
See other client comments and feedback on our testimonials page.