Today the discerning consumer expects highly personalized and tailored products and services. Now more than ever, you need to stand apart from your competition and capitalize on the relationships you've built with your customers. Do your business cards or membership cards really reflect you and your brand? If your business or brand is looking to distinguish itself ahead your competition with extra special and unique cards try Pure Metal Cards metal + wood cards.

Pure Metal Cards offers a range of sustainable sourced woods to insert into your metal + wood cards. These include:-
mahogany
cherry
bamboo
sapele
basswood
walnut
Our standard wood insert sizes are 3.3" x 0.9" (85 x 22mm) or 3.2" x 0.8" (81mm x 21mm). Custom sizes are also available upon request.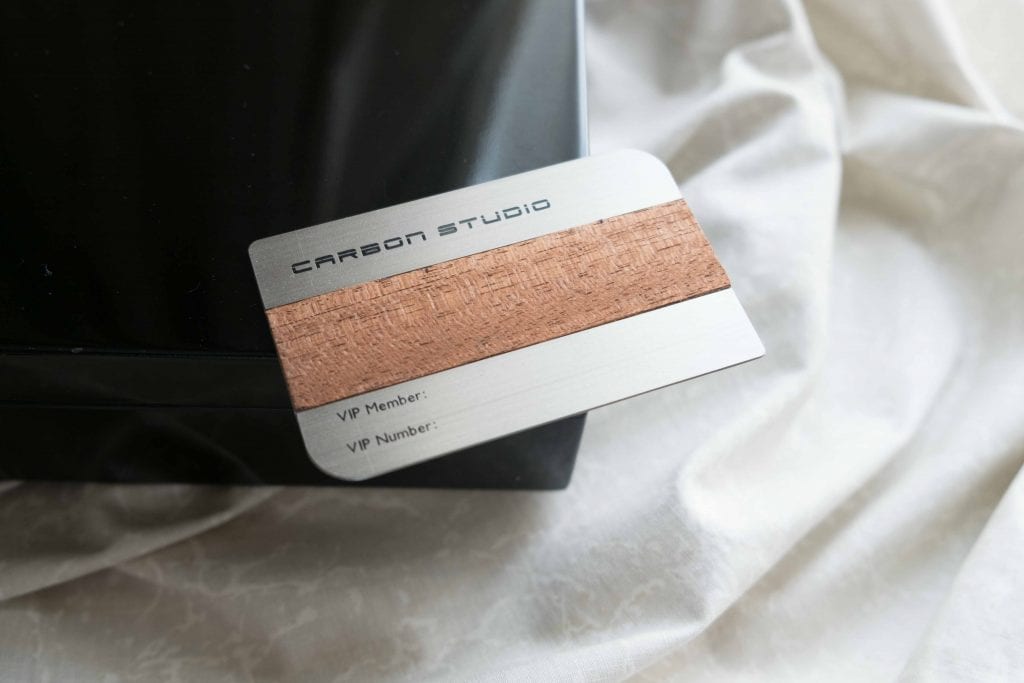 Pure Metal Cards provides premium quality metal cards in the widest range of metals available in the market including stainless steel, brass, copper, titanium, sterling silver (925) or gold (9kt to 22kt). These cards are available in 0.3mm (0.012") to 0.8mm (0.03") card thicknesses. Thicker cards are available upon request. Carbon fiber can also be used or as an insert into our metal cards.
We offer a range of ways to personalize the content of the card including:-
Unique member name, number, valid date etc.
Signature strip
QR Code
Barcode
Magnetic stripe
Smartchip
RFID/NFC chip
Hologram
We can personalize individual cards as required. Further details can be found personalize your cards.
Add functionality and stand out from the crowd with our metal and wood RFID/NFC cards. Harvested from environmentally friendly recycled wood, our RFID/NFC metal + wood card can be personalized to store your business information. Information that can be read and trigger a smart phone to send an SMS, make a call, launch your website or as a hotel keycard to access rooms.
Why Choose Pure Metal Cards?
Speed – Pure Metal Cards offers the faster turnaround time on the market today for custom-made metal business cards and member cards. Our cards typically take 7-9 business days to produce and 1-2 days to ship to you.
Pricing – We lead the industry by offering simple, all-inclusive pricing. The price quoted on our website is the price you pay.
Range of Card Finishes – We offer the widest range of metals and card finishes available anywhere. For example, we have 22 different finishes for our stainless steel cards.
Customization and Personalization – To customize your metal cards we offer a range of options to make each cardholder traceable.
Client List – Pure Metal Cards works with a wide range of clients ranging from globally renowned brands to start-ups and fledgling businesses across all industries and continents.
Switch to Metal Today
With over 1.5 million metal cards shipped to date, we lead the industry in card innovation and options to make your name or brand stand out from the rest. Pure Metal Cards can help you develop your existing certificates or guarantees to become an unforgettable metal card your clients or members will enjoy receiving. For more information on metal + wood cards visit here or please contact us today.