If you've ever lost your suitcase, then you'll know the value of luggage travel tags. Shop our range of metal travel tags and make sure your bag is easily identifiable with a choice of bright, distinctive metals and straps. Pure Metal Cards stylish luxury metal travel tags (or luggage tags) really set you apart. They compliment your luggage and offer a very distinctive way to mark your possessions.
A bright, sturdy metal travel luggage tag will help you stand out in a sea of basic black suitcases. Spot it, grab it and you're off on your adventure while everyone else stands around scratching their heads!
It's easy to add your personal details to these travel tags. Our metal travel tags can either be hand-written with a ballpoint pen or marker pen or be laser engraved with your brand or logo. These robust tags are ideal to complement quality luggage, handbags, laptop bags, sports or music cases.
Metal travel tags not only provide you with a place for your personal information but they also allow you to easily identify your luggage from a distance! For frequent flyers, a consistent problem with paper and plastic luggage tags can be that they quickly become tatty, torn or simply get ripped off, especially on longer journeys. Pure Metal Cards metal luggage tags are tough and durable. They are ideal for the frequent traveler or as a corporate gift.
On your travel tag put your first initial and last name and email address. Also, include a phone number where you can be reached during your travel. Whether or not to include an address, however, is contentious, and you might want to refrain from putting your home address on your luggage. Place the travel tag on the outside of your bag and ensure you use a sturdy tag or strap.
Metal travel tags are perfect from a presentation standpoint they are sleek and have that executive look that makes your name on the front look professional. We can create a metal luggage tag in any shape or size you require. Our travel tags are available in a variety of metals, including stainless steel, brass or copper and in all the different finishes shown on our website. We can also create these in carbon fiber. Pure Metal Cards can also help you to design and create truly individualized metal travel tags.
For the record, there are no problems using metal luggage tags on your baggage which flying or traveling thru airports. In fact, many airlines offer these tags to their elite, high mileage flyers as gifts.
Straps for Metal Luggage Tags
We can provide a range of strap options to compliment your custom metal tags. These are available in real leather in your color of choice, with a stainless steel wire mesh strap (also available in black or gold colors) or with a silk strap.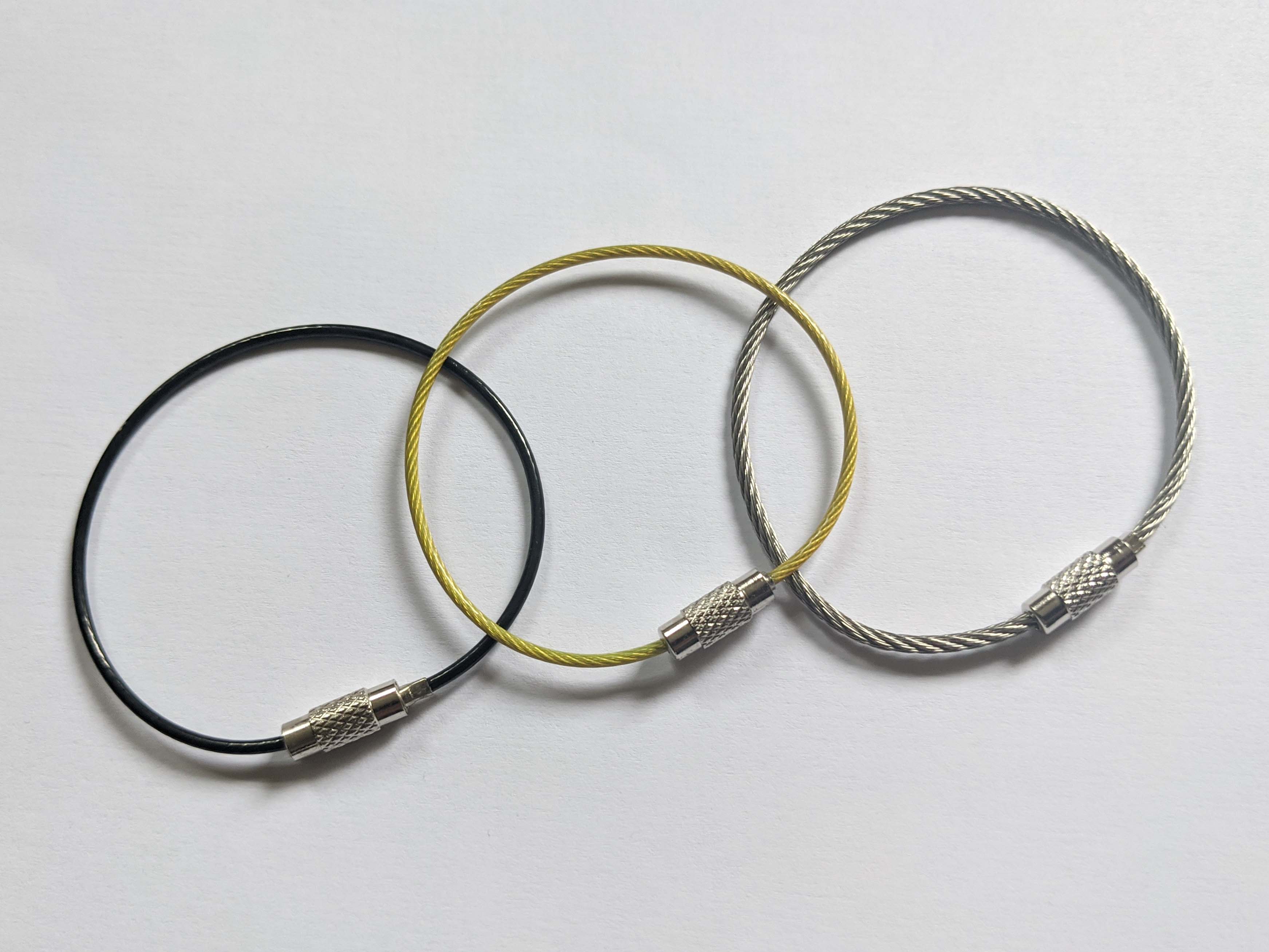 A metal travel tag is a great gift for your team or members. Never waste precious holiday time at the luggage carousel again. Make sure your luggage is clearly labeled when traveling to ensure your belongings always find their way back to you with our metal travels tags – the best on the market! Further details on these travel tags can be found here.
Why Pure Metal Cards is the best place to buy
Satisfaction Guaranteed – We want you to be completely amazed by your purchase. We replace cards if they do not meet your satisfaction.
Speed – Pure Metal Cards offers the fastest turnaround time in the market today for custom-made metal business cards. Cards typically take 7-9 business days to produce and 1-2 days to ship to you.
Pricing – We lead the industry by offering simple, all-inclusive pricing. The price quoted on our website is the price you pay.
Range of Card Finishes – We offer the widest range of metals and card finishes available anywhere. For example, we have 12 different finishes for our matt black metal cards.
Free Delivery – We offer free delivery on everything. And once your order ships, we'll email a tracking number so you can follow your order. 
Switch to Pure Metal Cards Today
With over 2 million metal cards shipped to over 70 countries around the world to date, we lead the industry in card innovation and options to make your name or brand stand out from the rest. Pure Metal Cards can help you develop your existing business card or membership card to become an unforgettable metal card your clients or members will enjoy receiving.