We offer two smokin' hot new metal business card finishes with our gunmetal gray, and brushed gunmetal gray stainless steel card finishes. Pure Metal Cards offers the widest range of metal finishes to make your card be unforgettable and treasured.
Sitting in between our standard and matt black steel cards, our gunmetal gray finish is a great option for something unique and different. The black metal card remains one of the ultimate marks of exclusivity and prestige. Gunmetal gray metal business cards, member cards, and VIP cards are a new way to get noticed and to create a powerful brand statement for your business, establishment, or club. Grey and gunmetal gray are becoming increasingly popular colors in the 2020's. Grey is now the third most popular color for 2020 cars according to The Drive.
The gunmetal gray stainless steel finish is slightly darker than the standard metal finish. The card is anodized to 70% black to make a distinctive gun-like color surface.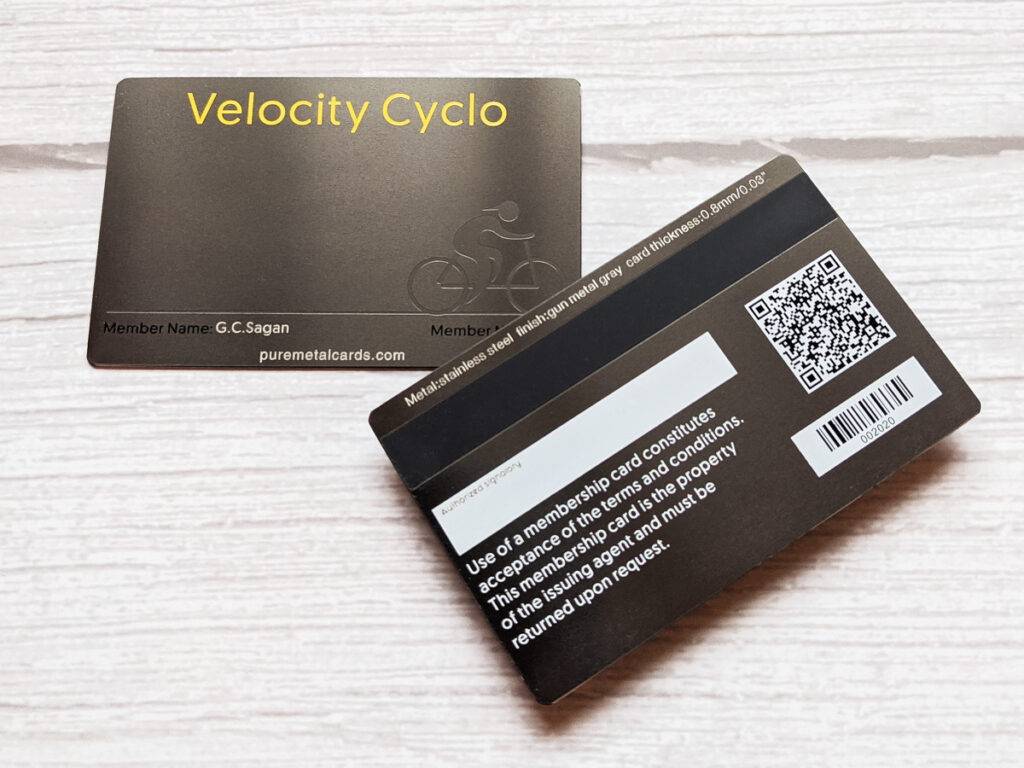 Our brushed gunmetal gray cards are first brushed then anodized to 70% black to make another stand-out and distinctive surface. The brushed effect is the same finish as used on our brushed stainless steel business cards.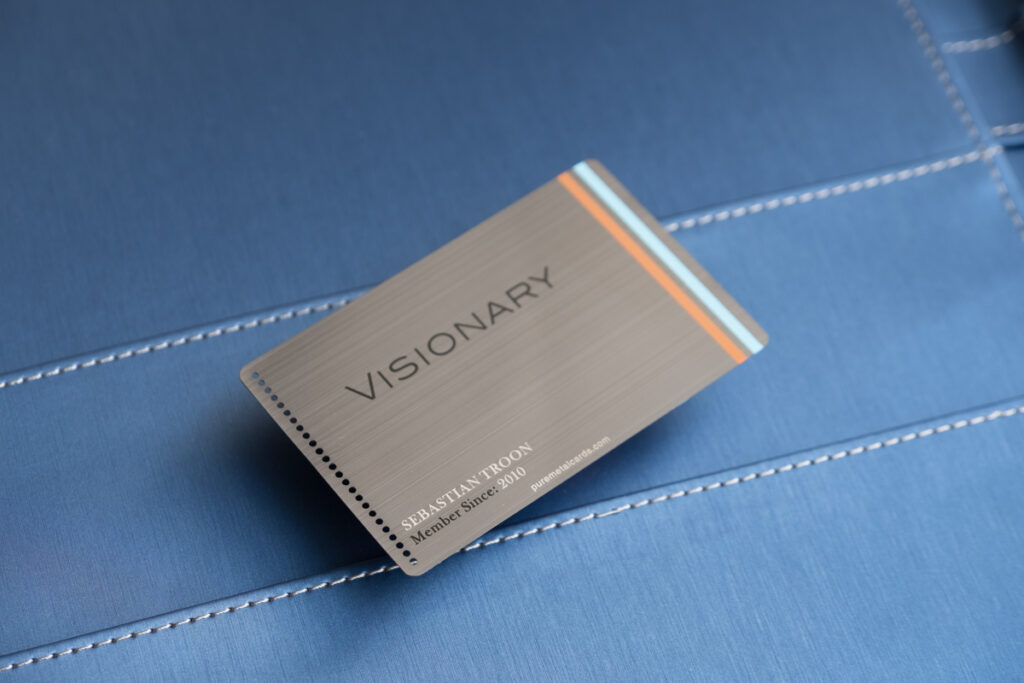 "The Pure Metal Cards we bought to use for one of our pre-launch campaigns came out beautifully. They made a strong statement and we couldn't have been happier with the way they pulled our whole project together. We will definitely be ordering more in the future! Thanks for your help!"
Nancy Karches, Rockets of Awesome, New York, NY, USA
See other client comments and feedback on our testimonials page.
Metal Card Finishes
We offer the widest range of metal finishes to enhance the look and feel of your card:
Standard – a smooth satin-like finish that shows the original metal
Brushed – provides a distinctive pattern of fine lines based on the brushing direction on the card. The brushed effect can be either horizontal or vertical.
Mirror – this provides a highly polished mirror finish to the card
Frosted – a textured frost-like effect
Prism – a textured effect that makes your metal finish change and reflects light as you move the angle you look at the card
Contour – deep groove lines are etched into the card
Plated – gold plating, silver plating, and rose gold plating are options to add a special element to your cards
Color – this can be a single color or multiple colors silk screen printed to the metal card
These finishes are available across our stainless steel, brass, and copper card ranges. Matt black cards are also available with a unique matt black velvet finish too.
Choose your gunmetal gray metal cards to impress your most valuable clients or members. This outstanding finish is sure to make a lasting impression both for the cardholder and recipient. Be unique with Pure Metal Cards. Contact us today to find out how.