Luxury Wood Presentation Case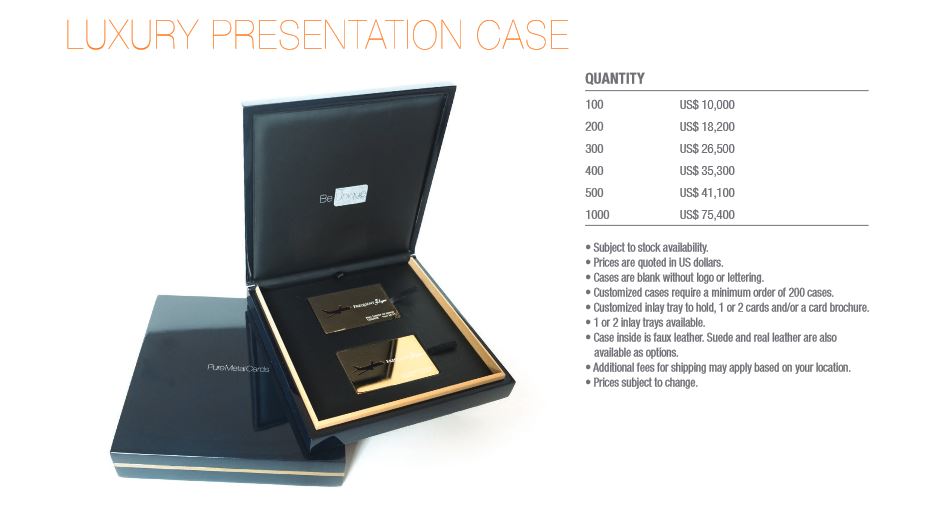 Make your VIP membership feel even more unique with our customized wood presentation case. Designed to hold a single card or two cards with a removable insert tray. Our oak cases have a high lacquer piano black finish. Each case can be personalized with your company logo printed on the top of the outer wood lid, inside the lid and top of the inner tray (as required). Our luxury wood card cases are subject to stock availability.
Case dimensions are:
L: 220 mm W: 210mm x D: 30mm (L: 8.7″ W: 8.3″ D: 1.2″)
Please contact us for more information on how we can create your customized luxury packaging options.